A Pictorial Tribute To A Living Legend

  ---   The Early Years Part One   ---

The "Greek's" most famous ChiZler is alive  and well. After spending many years in the Chicago Museum of Science and Industry in his honor, then the Don Garlits Museum, it has been retored and brought back to life for all to see and feel "Cacklefest" style.

Here's a Link to some Early Years History about Chris. There are some photos there we have on this page, but many that we don't have.

More Photos of the Twin HERE
---   Photo Shop "Greek" by Glen Brown   ---

      Cacklefest "Greek"                                        50 Years  #1                                           50 Years #2                                                                   Download Wall Papers   ( 1024x768 ) Here
---   More                                        Photos  ---

                      ---   Larry Lones   ---

           Chris's right hand man for 58 yrs.

              ---   100 + Years of Drag Racing    ---

Mike Cavalieri - Vic Cooke - Dennis Friend - Pete Garramone - Peter Gemar - Ron Johnson - Norb Locke - John Loukas - Ron Miller - Paul Hutchens - David Ray - Slatts

Joel Naprstek - Ron Pelligrini - Bob Plummer - Robbie Robertson - Jerry Tvrdik - Bill Turney - Dan Himmel - Mike Sopko - Walter Huff - Gerard Gross - Doug Peterson



This ChiZler has been recreated

by Ron Johnson. Click here to

follow the project.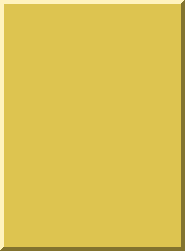 This is one my on and off painting partner from the 60's - 'Don Staats' told me.....

It was about 1965 or so ... and I had headed north to start a ( Custom Painting ) shop up here

( Seattle ) ... Don stayed in LA a little longer before he came up too - and got a job at Shelbys' on the Inglewood Airport painting SnakeRoadsters ... Don would sneek in a digger to paint in his spare time and the cowboy didn't mind - in fact he thought it was kinda neat - so he did this car for Karamesines while he was there - Silver flake with a lot of candy blue fading - ChiZler on the nose in silver - bita Greek Olive branch artwork here and there -- mighta been Chris's first Fuller? ( I think the Greek ran the car for quite a while ) Anyway - here's the story that Staats told me ...

When the paint was done, Karamesines and a bunch of guys showed up with the car on a trailer - ready to run except for the body - which they installed ... Then they grabbed Statts and all piled into this big Chrysler they were towing with -- a couple of bottles of Whiskey appear and are being passed around .. Suddenly they are at the locked front gate of a drag strip - Staats thought San Fernando ... but wasn't sure, it's a Wendsday and nobody is around. Somebody has a key and they drive in. By then it's raining, ( drizzling ), so they stay in the Chrysler and more whiskey appears ... About the time the latest bottles are empty ... Karamesines sticks his hand out the window and says "ain't raining"! so they unload the car and get it ready - by the time their ready to go it's drizzling again - but Karamesines is in the 'go' mode ... so they push down and fire the thing up. By now the track is starting to get kinda wet ... the Greek comes around to the starting line - and takes off down the strip ... smokin' em real good! The car is sorta 'fishtailing' more and more as it goes down the track - a little past half track the rears fishtail off the edge into the dirt ... all of a sudden the tire smoke turns into this big 'Roostertail' of dirt and rocks! He stays on it - and it fishtails back onto the track ... the cloud of dirt turns back into tire smoke and he drives it through the lights, ( or where the lights would be if they were set up ) ... Staats said it was wilder then 'Ascot' ... best driving he ever saw ... When they got down to the other end in the Chrysler - Karamesines was sitting up on the roll bar - laughing !!! More whiskey appeared ............... 

                                                 The Girls had fun Too !!  by Ron O'Donnell

Marion and Maynards wife whose name escapes me now, decided to show the top fuel guys that they could go fast too, and took their beautiful new Chrysler 300s and raced them from the far end of the track at Oswego. By the time they got close to the starting line, they were flying and with no parachutes to stop they totaled both beautiful cars, luckily no one was hurt, hence the end of their racing careers.

---   The Greeks New Fuller Car told by Fred Vosk   ---   

---   Rockford Dragway 1964               The Greek Goes 4 Wide Again                Charlotte ZMax 2011   ---

The Greek Gets A Sponsor.

The Greek is back in a silver car.

---   The "Greek's" 
Twin
 is going back together   ---
---   Joliet 2012  The Man And His Trailer   ---

--- This is a really long page, best to sit back and enjoy with your favorite beverage ---

                                  ---   2001 US Nationals   ---                                  This picture is special for two reasons: It is always special when these two line up  together but it was on this qualifying run against the Greek that Garlits made his first 300 mph run.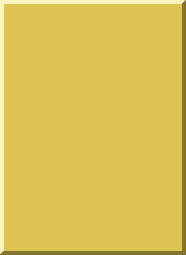 ---   Latest                                        Photos   ---




---   There were ChiZler funny cars.  ---

---   The Gold ChiZlers   ---


---   The Last Swamp Rat   ---                                                                   ---   The Latest ChiZler    ---                 

              ---   Before there were Swamp Rats and ChiZlers   ---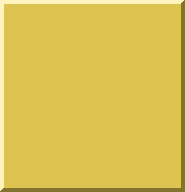 ---   2013 World Series   Cordova, Illinois   ---

---   2014 Atlanta Dragway   ---

The Greek is being provided this car for the 2014 season by Don Schmuacher Racing.

---   If you ever wondered why they say " A Picture Can Be Worth A Thousand Words " wonder know more.   ---

---       Gatornationals 2016      ---